Do You Have a Tattoo, What Does It Mean?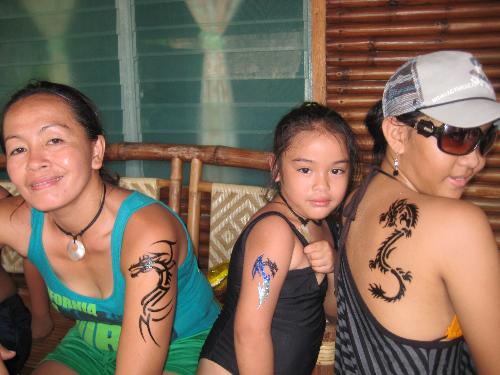 Philippines
August 11, 2008 4:25am CST
I don't have a tattoo but I experienced getting one (henna) way back last April when we vacationed to Boracay, actually all of us in the family got one each..just out of fun!

Mine was a dragon design and if I was given the chance to get a real tattoo, I would have gotten the same design for me. This is because I believe and respect the power that signifies this famed ancient character; it's like when one receives a tattoo of such design, he or she is sharing the same omnipotence the Dragon has. All of us gotten each a dragon design for our henna tattoos and we're so happy about it, at least we had the mark for almost three weeks.

How about you guys, do you have tattoos? Do they signify something?
1 response