just got paid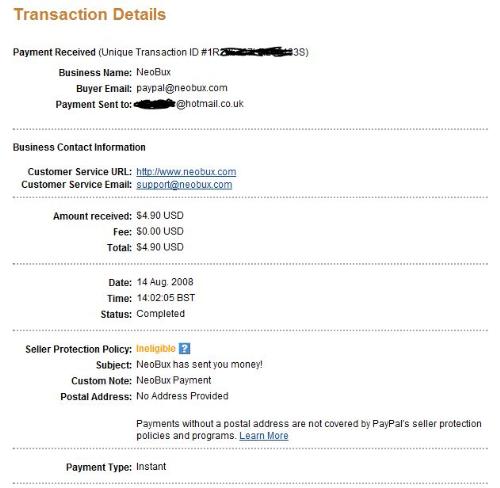 August 14, 2008 8:18am CST
After a week of having 30 referrals in neobux, i finally reached the $5 mark and i requested payment and before i even finished logging on to my email, the payment into my paypal account was already complete. I know we all know that this site pays. If you are not in, check the second banner in my profile!
4 responses

• India
14 Aug 08
Oh my God!!! You have 30 referrals huh??? Thats interesting. Did you buy those referrals or just asked many people to join under you???


• India
14 Aug 08
wow!! tats great. what are the steps that you took???

• Bangladesh
14 Aug 08
Wow! Its great that you made the payout at neobux. I have already signed up there but don't have any refferal. Thats why my payout is really far away.


• Malaysia
14 Aug 08
It's great and awesome to have 30 referrals. How did you manage to get 30 referrals in neobux? Did you buy the referrals or how? Please tell me,I am having difficulty in finding referrals. Please help. Thanks.