Kobe and Beckham,who is more popular in Los Angel now?

China
August 16, 2008 11:42am CST
Beckham is my favourite football player~~i have watch his game since he was in MU~~~and i know~~in NBA,Kobe is one of the best player~~so i just want to know who is more popular in Los Angel now?
3 responses

• United States
16 Aug 08
Kobe is my favorite and more popular over there. Kobe is an amazing basketball player. Beckham is more popular in the foreign countries but in Los Angeles, Beckham is popular because his wife is a fashionista. She loves her fashion and he looks good and dresses well and the ladies love it. I wouldn't go to a soccer game here if he wasn't playing..why? because he is hot.

• Turkey
16 Aug 08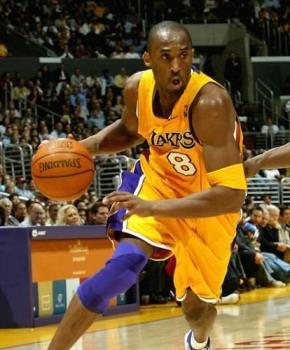 well since basketball is more popular than soccer kobe is more known there however beckham is being watched by is european and asian fans however with the start of olympics i think Kobe Bryant is more popular now even though there wasnt olympics i would still say Kobe Bryant is more popular than David Beckham in USA, but thats just because of soccer is not too popular in USA thats why


• Philippines
16 Aug 08
I'll go for Kobe here. He's probably the most famous basketball player, not only in LA but in the whole world as well. Even in China, lots and lots of people are cheering for him. To be fair with Beckham, he is famous in his own right as well.