reaching the 500th post effects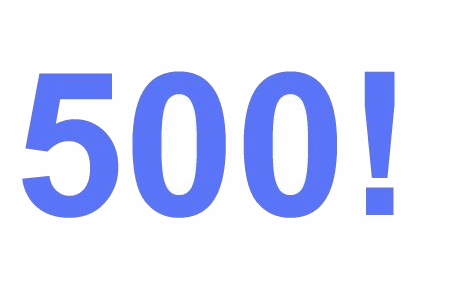 Turkey
August 16, 2008 11:44am CST
well finally i have reached 500 posts in mylot after 12 days, it seems now that it will be better after that i can add images to my responses and i can copy and paste now do you think that reaching 500 posts and adding images to responses and copy paste can higher your earnings? well i will discover that soon i think


happy mylottings
6 responses


• India
16 Aug 08
Congratulation for reaching your 500 posts, but WOW, what an effort!! Well, now as you get the priveledges of copy/paste you may make more earnings than what you do now !!! By the way what's your current earning and how much do you earn on an average on a day ??

• Philippines
17 Aug 08
I am glad you are earning a lot from here. Goodluck!

• India
16 Aug 08
Hello skenthal, congratulations on reaching your 500th posting. I am also reached the 500th mark today. Now me and you got the freedom of copy/paste facility. That is very much important.It helps and speed up the writing capability.

• China
16 Aug 08
wow~~~congratulations...12 days?good job!this is my 5th day here..and im try my best to start great discussion and respond now...for my english isnt very good