My fight with a giant spider!!!!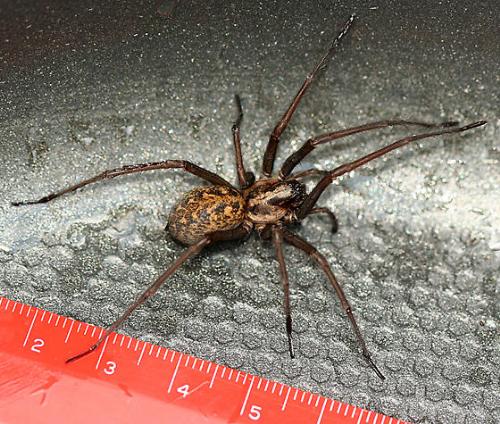 United States
August 16, 2008 1:28pm CST
Yesterday I went to my garden and picked a nice size cabbage to make pancit (my brother married a Filipino and I loved the recipe so I wanted to make it), so I bring it in and put it in the sink. I then start stripping the outer layers off so I can clean it, and I happened to find a surprise when I lifted the first leaf. There was a giant Tegenaria duellica spider hiding in the loose leaf, I could have died because it was literally the size of my cat's head. I gasped and started hyperventilating because I never saw a spider that big in my life! So then I called my mom and talked to her about it as I got the sprayer on the sink and started to spray the cabbage to get it out. Then when it came out it was really hard to spray it down the drain because it was so strong, but eventually I sprayed it into the drain and then I put on the grinder in the drain to make sure it would not come back up. I felt really bad for it but there was no way that I could get it outside without getting bit and I did not want to leave it inside. If you look at the picture you can see the species I found and see how large it really is, then you may understand my fear hahaha. Have you got any scary spider stories to tell?
3 responses



• China
16 Aug 08
hey frnd..!! its nice stoey ..i really enjoyed it..! but sorry i havent got any scary stories ..!! but hope it come in dream and i can share with u..!! keep lotting..!!