Is there Life out there?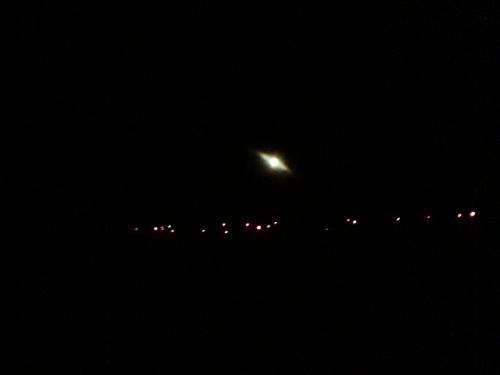 United States
August 18, 2008 12:50pm CST
Click on the photo and then tell me what is this? Some alien ship cruising through the skies? Or an alien invasion? Look closely at the enlarged photo and let me know what you think.
7 responses

•
18 Aug 08
Hi fwidman there is life out there I have seen a UFO twice and one was in front of my house, our planet is a dot in this vast space and universe and it is for me personally naive to think that there couldn't be life out there...so you never know maybe it could be ufo's but there could also be a quite logical explanation

• India
18 Aug 08
hmmmm i thin it is space ship comin towrds our erth...... is it real photo????????

• United States
18 Aug 08
what in the world thats a great pic but what is it an alien or what

• United States
21 Aug 08
hi fwidman...whoa that is quite a photo, i find the fascinating but eerie and scary. i used to watch a lot of fbi file stories about ufo's until i was scared. i'm attracted like a moth to a flame.