Suzhou a world of old houses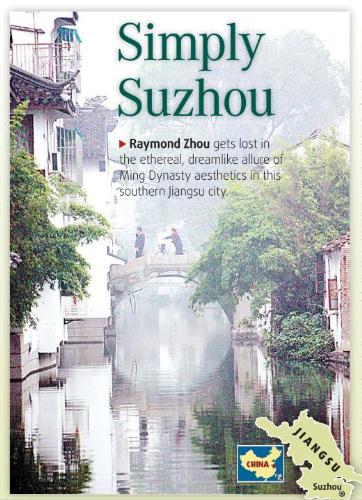 China
August 19, 2008 12:48am CST
Suzhou is a city that can induce dreams-dreams of a time in the Ming Dynasty(1368-1644) when artists and retired officials made a leisurely walk in the park an art. I love the old town because it does not have any buiding taller than 2o storied and very few large chain stores or supermarkets.IF there were no automobiles on the streets, it would be easier to imagine how the city was created 2,500 years agao. Much of what you see dates from the Ming and Qing dynasties(1368-1911), though. The best surprises come when you veer off a main street and walk across a small bridge. Now,Suzhou has become an old city,but its beauty becomes more attractive!Every day there are thousands of tourists visiting it.Have you been to Suzhou,China?welcome here!
1 response

• United Kingdom
20 Aug 08
I would love to go to China and when I do I hope that I will catch a train from Moscow to Beijing. It would be delightful to find somewhere historical and unspoilt like Suzhou to enjoy exploring. I love to visit old cities and have seen many of these in Europe.

• China
20 Aug 08
Actually,Suzhou is the only whole old city in the Mid-China.It has many classic viewpoints such as the Tiger hill,the historical Shantang Street, the Lingering Garden and the ancient Mudu Town.I think if you can have a chance to Suzhou, China, you will enjoy a lot!