Chocolate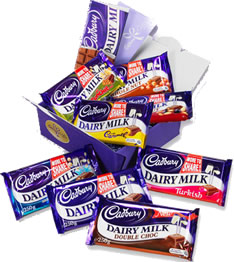 7 responses

• Philippines
19 Aug 08
Chocolate with nuts. :) Suddenly I'm craving. Lol.


• Malaysia
19 Aug 08
Hi, Cadbury is one of my favourite brands. I love those with nuts - almonds, brazilnuts, walnuts, cashewnuts.

•
19 Aug 08
I do not like any of the chocolate in the photo because it is is Cadbury's chocolate which I don not like. If it wasnt Cadbury's though I would like the mint crisp and the caramel best. I am not too keen on nuts in my chocolate. Dont mind fruit but when I eat nuts I always end up with tiny bits in my mouth later that I cant not get rid of.