I reduced smoking by 60%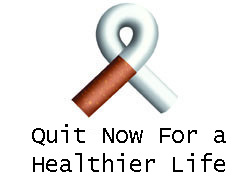 India
August 19, 2008 9:00am CST
Hi friends, Three days back I decided to reduce smoking and managed to cut it by 60%

. I used smoke 17-18 cigarattes in a day, and now I smoked only 5 cigarattes per day for the last three days

and plan to stop soon. So any of you managed to quit smoking and how did you that. Is it by slow reduction or abrupt stop???

. You stopped for health or financial reasons Your posts may help me decide how to achieve this
3 responses

• Philippines
19 Aug 08
I didn't post here because I am smoker...I don't actually smoke nor would want to try... I just drop a post to congratulate you that you start to reduced and plan to quit smoking soon...at least you are now concern with your health, and I bet you did the right decision...And i hope you'll stay full determined and have the willpower to quit...From your decision, this might lead to some advantages like avoiding some of fatal diseases such as lung cancer, coronary heart disease, mouth cancer and severe problems regarding kidney, throat, pancreas and bladder... And I may add up, quitting smoking will save you a lot of money

, which you are wasting to damage your health and body...But I know there are also some effect of quitting as I witness from my friend, her weight was increase but there's a solution to that when you already experience it, as my friend does...You can prevent it by exercising and eating healthy food to enhance your healthy lifestyle... Hope that you have no doubts on your decision and will stay firm... Im happy for you my dear friend!

Good luck and God bless!

• Philippines
19 Aug 08
well congratulations to you dude... just focus on the benefits that you will be getting ifyou stop smoking as well as the good it will bring to the environment and to your love ones (they will not be 2nd smokers anymore thnks to you!) keep it up!


• United States
19 Aug 08
Congrats on making those changes in your life. I quit several years ago and did it could turkey. It was hard but you have to be determined. I also had a family member that had quit before me be my support. Anytime the craving got to bad I would call them and ask them if it got any better. Their reassurance that it would get better is the biggest help I could have had. Here is an article that I wrote about my experiences http://www.healthmad.com/Addiction/I-Want-to-Help-You-Quit-Smoking.111317/1 and maybe it will help you as well.