if you had time machine ...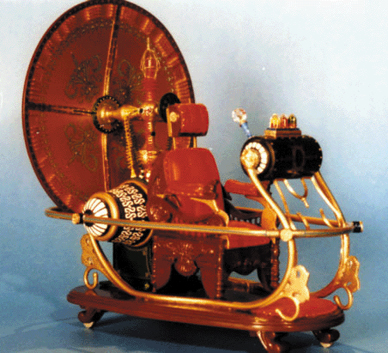 Turkey
August 21, 2008 11:09am CST
well i was watching a documentary on a television today and it was about greatest historical events in the world, there was really exciting things, anyway so this kept me thinking what would i like to see if i had time machine, and i decided that i would like to see how i born

maybe its not a historical event but its a thing that i couldnt see so it may be counted as historical event for me, anyway what about you? If you had a time machine, what historical event or time would you go back to witness?
6 responses

• Philippines
24 Aug 08
if i have time machine, i want to go back with my high school life. its the most beautiful and unforgettable part of my life. i want to change what my life has been after my college and my married life.

• United States
23 Aug 08
I would rather visit the future than the past. LOL

•
21 Aug 08
id like to go back to when Neil Armstrong supposedly landed on the moon, it would be funny to witness it all. and me from the future and with what i know know with all the technology haha.. or hmm since we have this time machine, hey why not even more fun and go even further back lol back to caveman.. Where the men acted like animals..

really though id prefer to go into the future hehe. and see all the next generation of technology and to have a little play with it, as i am into virtual reality


• United States
21 Aug 08
I would like to be there for the birth of the Baby Jesus.

Only problem with a Time Machine is you are
NO
T allowed to participate in
ANY
fashion or you might alter history. Could you imagine gooing back to your own birth & something happens that you attempt to assist & suddenly you no longer exist???


• India
21 Aug 08
I wish to watch our first Independence Day celebrations. How people would be celebrating after an achievement like that

• Canada
21 Aug 08
ohhhhhhhhhh, i am a history fanatic and am interested in many events and times during history. so much so, i would have a hard time deciding. i would love to go to the early 20th century, live in nyc on 5th ave and be very rich! lol i would also like to live in Biblical times, during the american civil war... events? too many to mention!