Love..is all I hear..laughter,smile,pain,heartache!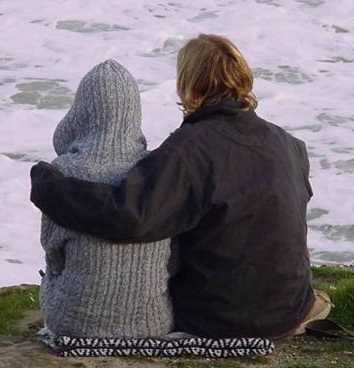 India
2 responses

• Kuwait
28 Aug 08
I could only say to you that if you are in Love of someone and of being who you are you can absolutely share it to the person you Love although it will go through the piece of all the bitterness in life you could truly survived in it because of what you feel to the certain person......and goes the happiness that you felt to see the person you Love and Love for me as well is all about "Sacrifice' the thing you can give to the person you love without wanting something in return......

• Indonesia
24 Aug 08
Hi there brisk123, All i know that the world always turn out what we wanted to be from our mind, for me love is very complex hard and confusing thing. Not as "real" as math that we can always says its true and false. I believe love is everywhere, like the picture you upload. I see it every where here at my place of work. Which is an holiday island. A couple walking side by side at the beach..jealous sometimes to see. Dear God, are you forget to make one man for me? But i am too scare to make another new relationship. Or may be God tell me to sit here and watch and learn. ? Love is complicated. Happy posting always!!! oxoxo'dian from Bali island.