Do you find your neighbour's pet irritating sometimes?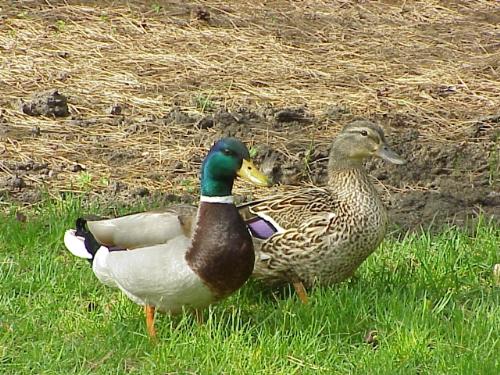 India
August 23, 2008 1:34pm CST
Recently, my neighbour brought this 5 ducks and 2 baby ducks from their native.They have huge compound and they keep on roaming out there making lot of noices.I don't mind during daytime but at night, I could not sleep at all because of their quacking sounds and this is too unbearable.I am going crazy.I started hating these poor birds.I cannot help it.I am just a human.
2 responses

•
23 Aug 08
Yes I can imagine that it is very noisy, ducks are not very quiet! I am lucky in that none of my neighbours have any pets. Oh, tell a lie one side do and it is a tortoise! I think it is about 70 years old or something crazy like that. I have lived in my house for 3 years but I have never seen it! I know it exists though as my kids have seen it. It does not disturb us though so it is quite welcome to stay there!

• Kuwait
27 Aug 08
Absolutely there will be one of the cutest bird on earth and the good things is they could give us smile but when it will comes to our time to rest and if they were disturbing you in time of your sleep then I guess you have to talk with your neighbor and open it to them that you could not sleep in the night because of the noise they make so that they could find ways and transfer them in another place not near for you.......