do you like the day or night?

India
August 23, 2008 11:27pm CST
do you feel comfortable during day or night? if you had to choose between day or night which one would you choose? I would choose night i really feel good during night time especially during the summer time.
11 responses

• United States
26 Aug 08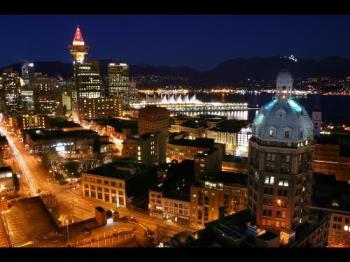 I like the night time more because It's nicer and cooler at night. I have always been a night person vs day person but i have gotten used to both now. but i still like my night time. hehe The night is fun. I feel more alive at night then i do in the day... in less i am really tired lol

• United States
26 Aug 08
i like the night time best.good time to watch scary movies and be with friends.and of coarse snuggle.lol jk

• Malaysia
25 Aug 08
I like neither. I like dusk - evening

• India
25 Aug 08
Shav, I pick both. In day time I go my work [My Fav Job], also i will meet most of friends there itself, after that i will meet my girl friend. I cant meet her during night. And after dark, I will watch TV, i will watch my favorite movies, and My favorite of all time I WILL SLEEP. So I Love Both no matter which season it is.

• Malaysia
25 Aug 08

I like the days if i am not working ... and i like all the nights as i am not working .. the days or nights, is better when it rains and i am in the house .. (of course i am not working) .. and my husband in too

cheers

• Philippines
24 Aug 08
Nights because i get to go home to my loved ones. After a long day at the office transcribing journals for 8 long hours, it would be so nice to be home and rest and see my girls again. But most importantly to go mylotting!

Seriously though, it is my time to discern all of what i did the past day and to give thanks to God for making me lasts another day.

• Philippines
24 Aug 08
I like nights. Nights are the best time to be peaceful. To plan your tomorrow. Above all, to thank God thru prayers, for all his blessings. Infact this is the best time to pass all the pains and the problems happened during daytime.

• Philippines
24 Aug 08
day and night? hmmm, i pick both. i like days because i could go to the beach, mall etc. nights to have night outs. :) hahahaha.



• Philippines
28 Aug 08
i think i love both. i am in a band so i work at nights i go home and go to sleep and when i wake up i can be with my wife and my child who is two years old who is very active. so i both enjoy the day and the night with a different level. so it is hard for me to choose what to like. i like the night for that is where i get the money i spend for the day