do you believe in god? wrong question . does god believe in us?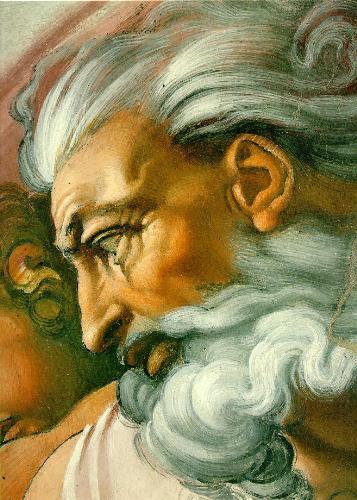 Turkey
August 26, 2008 10:58am CST
think about it, many of us believe in this eternal all mighty being and we go to him for help/answers about our lives. So if God really believed in us then why would he make us suffer and even allow for things like Hurricane Katrina, War, Nuclear Warheads…when he knows that humans are bound to argue and these things will lead to suffering? So, does God really believe in us?
6 responses


• Philippines
26 Aug 08
Count me in Anne18. I do have lots of questions too. And all of them unanswered. And if someone tries to answer it, it's not very convincing for me and ends up with me getting more and more questions. Well I believe in God, I think 5%, but I think I'm being so cruel, so make it 10%. LOL.

• India
26 Aug 08
Hey thats something GOD can reply better ..... But I believe GOD .... I believe GOD as most powerful of all....our mind is too small to understand why GOD do it all....even if we ask by heart to GOD reason for some mysterious thing GOD is so kind that he even explain mysteries to us So do believe in GOD and PRay to him....... Thanks Ganesh

• India
26 Aug 08
Good question man .. i agree with Anne ... such questions made me an Atheist too But if i did i would justify it as .. hey does god really bother to monitor every nanosecond n every change that happens in that time in every place in universe?? For all we know one blink of an eye for him might be millions of years ... star systems come n go so often in universe ... maybe we r pampering ourself :) hmmmmm thats one way of thinking about it ... but who knows

• Indonesia
26 Aug 08
GOD love us , my friend. I do not care your religion and your faith, but believe me, GOD really loves us, especially GOD love you, my friend. GOD know what the best thing for us..Human get suffering...human get happy in their live...and I believe it, Is there a human always get suffering in all their live?GOD know the best for us before we have created..

• Philippines
26 Aug 08
Hi. I believe God has always believed in us. More than that, I think He always has faith in us. The horrible things happening in our world isn't really because God has ceased believing in us. It's more like us ceasing to believe in Him. And when we do, our action, though we may seem so sure what we are doing, in the end, it will be pointless without having faith (more than belief) in God. I'd like to say we brought all these negative happenings in our lives on ourselves. It isn't God's fault. It's ours. God is ust is just watching over us and waiting ever patiently until we realize the mistakes of our ways and return to believing in Him and having faith in Him. It shouldn't another natural disaster or a 3rd world war for us to realize that simple thing.

• Philippines
26 Aug 08
Well, to be honest, I dont 100% believe in God. I think I still have 5% belief on Him. Well, that is because of so many questions. And your questions are my questions too. Well not on the "Does God believe in us?" because, well, I have questions in His existence too. But to answer your question, this is what I think. I think God allows us to choose what is right and what is wrong. He also allowed us to decide on our own. I think He makes us suffer to teach us when we already forget to do good and we do bad things to other people. This is just what I think, part of my remaining 5% belief. Okay make that 10%, I think I'm getting cruel if its 5% only. LOL