wall•E a cute robot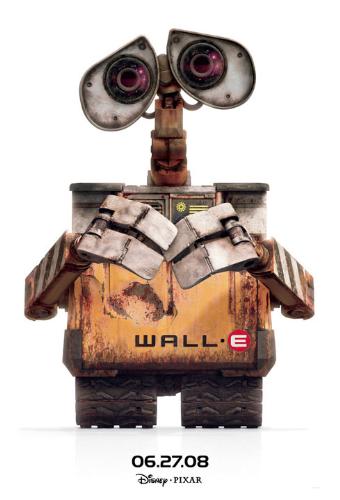 India
August 27, 2008 11:59am CST
hi guys hope u have heard about walle its so cute robot what you think its why so cute i waiting for its release .hope you guys also
2 responses

• United States
27 Aug 08
I saw the movie and it was entertaining and cute but as much promotion as it got I did not think it was all that. I did not see Cars but the other Pixar movies I saw I thought were better. I guess you will have to judge for yourself when you see it. Have fun watching it.


• India
27 Aug 08
thanx for respond ya ur rit every one view point is diffrent

• United States
27 Aug 08
Wall-E hit theaters here in the US over the summer. We took our kids to see it and we LOVED it. It is the best movie Pixar has ever done - better than Finding Nemo AND The Incredibles, in my opinion. My children were enchanted by it - my son can't get enough of Wall-E. You'll love it.

• India
27 Aug 08
you us's are so lucky in india we have to wait for a bit time so u make me more exited thkx lolz