how do you like your scallops? or have you ever tasted scallops?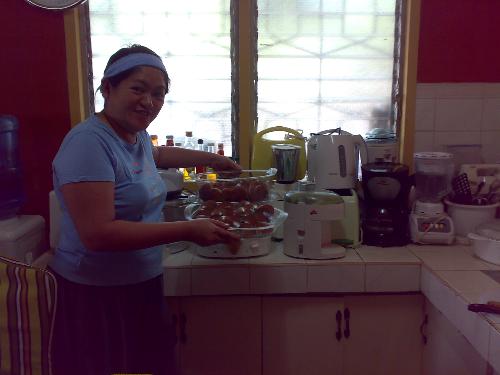 Philippines
August 27, 2008 12:30pm CST
thats me in the kitchen trying to do something with the scallops. I am steaming them because I was told steaming will be healthier and tastier. But I really like the scallops on top of rice, chinese style. how about you?
1 response

• United States
27 Aug 08
I am not a big scallops fan but my hubby loves them. We always make them in a pan with a smidge of olive oil. How could scallops be unhealthy? Maybe if they were in a sauce? how are they steamed? I would that that would be difficult to do since they only need like 2-3 minutes to cook.

• Philippines
27 Aug 08
my steamer has a timer so I just set it to 5 minutes. But the steamer should be pre heated. I put basil in the aroma cup, then inside the containers with the cleaned scallop I topped them with onion leeks, ginger julienne and pepper. scallops will not be so healthy anymore when we cook them with oyster sauce. oyster sauce has monosodium glutamate. I like the scallops too with cashew nuts, but cashew is very high in uric acid.