How much would u rate Prison Break?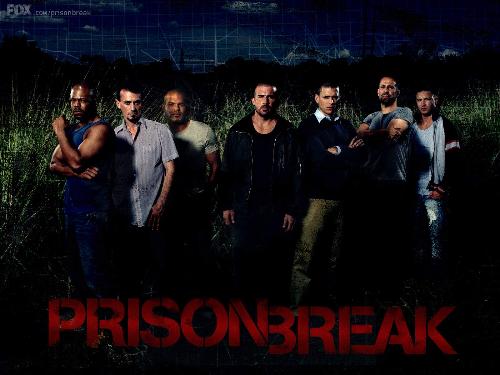 India
August 27, 2008 10:39pm CST
Ok people on a scale of 1 - 10 how much would you rate the TV series Prison Break?I would surely give it a 10/10 anytime. This is because its my favorite TV series of all time. All the actors act really well especially Michael Scofield and T-Bag. I just can't wait for the 4th season to come out. Also i like it a lot because its something kinda different and each episode is so enjoyable and interesting to watch. Hats of to the crew, directors and producers of Prison Break.
10 responses

• China
28 Aug 08
season1 is 10 ,season2 is 7. season3 5. i expect season4 will be 10 again,because Sara will come back.

• Guangzhou, China
28 Aug 08
For season 1, it's 9. For season 2, it's 6. For season 3, it's 5. I think the season 3 is already not so attractive for me. I love China




• Philippines
28 Sep 11
I agree with you as well razor. This is one of the best series that I ever watched. I will rate the series 10 over 10. Though the second season is not that exciting. In the whole, prison break is still a great series.

• United States
9 Sep 08
I've never bothered to check it out, but then I don't watch much network TV. There are too many "american idiot" and "Bachelor" type programs. I'll occasionally watch the Shows like Family Guy and King of the Hill, but I'd much rather watch something interesting like Discovery, TLC, National Geographic, BBC in America, PBS. And I NEVER watch FAUX News - I've got it blocked on my tv entirely

• India
5 Sep 08
Season1-10/10-it was The best season uptil now Season2-9/10 season3-8/10 season4 (expecting)-9/10 Average. -9.5/10

•
3 Sep 08
first 2 seasons, i'd give 10/10. Season 3 a little less, maybe 8.5/10 as it started to go downhill. Season 4 so far, 3/10 - its garbage. The story has gone well off track. I understand why - to being an end to the whole show by season 5, but its a bit far fetched. Not worth the time

• Singapore
30 Aug 08
I'll give Prison Break a 9 out of 10 on average for all the seasons. The one out of 10 is for the adverts...LOL, ok it is not part of the programme proper, but each time the adverts come on (and they do come on so frequently), it interrupts the viewer's excitement. I am seldom captivated by TV shows and series, not even shows like CSI and Lost, but Prison Break really grips me. I've never seen another show where it is thrilling almost every minute and keeps me at the edge of my seat. I hope there will be a series 4 coming to our TV screens not too long down the road.

• Ireland
29 Aug 08
oh I love it all. Never lost interest in it at all. It is back on our screens in Ireland next Tues Night. Just cannot wait. I am 49 and myself and my children sit in front of the tv watching it together and get so excited about it.

• India
28 Aug 08
Season 1 - 20/10 That season blew me away and was the reason I got into prison break. Season 2 - 6/10 Not too disappointing, had good thrills but still compared to the first season lacked quite a bit. Season 3 - 7/10 Season 3 was a surprise. with the limited resources - I feel they managed to pull it off rather well. Was decent and better that S02 but still had quite a lot of low points. Havng said that - it is absolutely brilliant series and I thank the cast and crew for making TV series interesting again. I am eagerly waiting for season 4 to commence......

• India
28 Aug 08
prison break is totally awesome.all the 3 seasons so far were very good.i would give a 9/10 rating.i will continue to watch prison break because its so thrilling