bean frozen sucker, my favorite!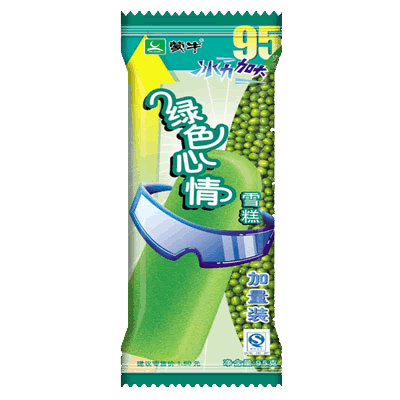 China
August 28, 2008 7:14am CST
When I was a child, green bean frozen sucker was my favorite sock-in fact, all around buddies take it as the most delicious food in the world. The heavy bean favor goes with us for a long time. Even now, kinds of bean frozen suckers are still attract me. In China, fozen sucker seems more popular than deep sweet icecreams. Show you some brands I like most:Mengniu, Yili, Hongbaolai, Heluxue,etc.
1 response

•
28 Aug 08
I have never seen or heard of anything like that in my life! o.O Whilst the lolly looks nice, the fact it has green bean in it's title for something sweet, and the fact the packaging with - what look like peas - on it, puts me off. Veg in the form of an ice lolly sounds a very odd and not a nice combination!

• China
30 Aug 08
Maybe you can take it as a Chinese icecream which mixed with green bean, milk, sweet, water and other additive. The big difference between frozen socker and icecream is that the fs less cream or not include at all while not so sweet. So we like it especially when hot days. BTW, do you like Cult films?