Being creative sometimes is expensive...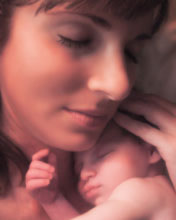 Philippines
August 28, 2008 8:49am CST
I love doing handicrafts but the materials are very expensive. When I got pregnant, I started making my son's scrap book. i put all the pictures and all the things I have collected that are related to my pregnancy. i designed the pages and lately, i don't have much time for scrap booking plus the fact that scrap booking material are becoming more and more expensive. Could you suggest indigenous materials that I can use? or do you do scrap booking? if so, what materials do you usually use?
3 responses

• India
29 Aug 08
Pursuing a hobby is indeed very expensive at times. I used to mantain a scrap book when i was in school but now i no longer do it. I use old magazines with glossy finish, dried flowers, dried leaves, some glitter dust, colored sand, rice grains, washed dried and colored egg shells (they look amazing coz the inside is white and the outside colored, so when broken into small pieces they have white and a shade of the other color) Ribbons from gifts that i get, the wrapping paper from the gifts, old cards etc. i hope they are helpful to you. Incase you want any help, please feel free to write into me.

• Philippines
28 Aug 08
I totally agree with you. I do different stuffs/crafts. And it really costs much. But I sell what I do, so it's okay. I've never did scrapbooking, but I've read before that you can use cut-outs from magazines. Also, buttons could be used. Well it's being sold here for scrapbooking. But I really recommend the magazines. You could use old ones. And it is colorful, just cut it out.

• Philippines
17 Sep 08
Yup, being crafty can be expensive, but being creative can also mean being resourceful. We don't have to buy everything we need, sometimes, they're just lying around and we can use them. Hmmm, how about paper clips, old newspapers for handmade papers, copper wires- just shape them with pliers, old ribbons, cornstarch for a light paste. We can also stop scrapbooking for a while, if we do not have materials. We can have time to gather materials first and then go back to scrapbooking if the materials are ready.