How do you prefer taking fruits??? Peeled off or peeled on???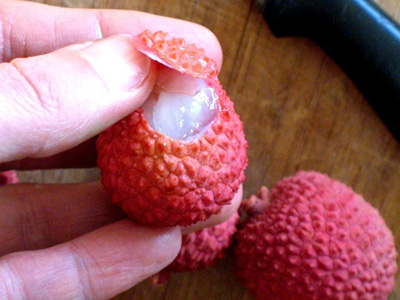 India
August 28, 2008 11:54am CST
It is hygenic to take fruits peeled off. I do it usually. But how do you all take it?? Be free to comment.
3 responses

• India
3 Jun 09
hi cirantani, my dear frined, i love to have fruits and fruits you can say are my weakness. i eat a lot of them. i know eating too much is bad, what ever healthy the thing may be. i mostly eat fruits staright. the fruits those which are needed to be peeled , i peel, like bananas, leyches, papaya, pineapple, sweetlime, orange, i dont remember the name of all. but others i mostly eat as it is. i eat mangoes staright, chikoos, apricots, plums, kiwi fruits,grapes , and so on . there are so many. but i am a bit lazy you can say in eating them. i love fruits and i love to have them as it is, most of them.


• India
28 Aug 08
Although people suggest that we should peel fruits to avoid intake of fertilizers etc. Personally I absolutely love the outer layer especially on a apple which is my favourite after a mango after an orange and so on..... I am a food person in general and definitely appreciate a good fruit.:) So If I am consuming it mysekf than i definitely take it whole. but when I share, I peel it off. I love the discussions you guys come up with.:D