How often do you go for a haircut?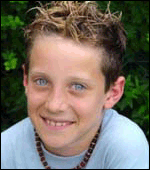 India
August 29, 2008 1:17pm CST
As the title days friends how often do u go for a haircut to the saloon or barber? Or rather do u like growing your hair? In that case after how long do u trim it? also do u have a normal hair cut or a fashionable one like a soldier cut, spiked hair or something like that? I for once in 2 and half months for a haircut always. When my hair is short i look better. It suits me the best. When my hair tens to get a bit long it starts getting wavy and puffs up a bit and i always have to put water on my hair and then comb it.

Also i always have a normal haircut. Never go in for any styles as such.
5 responses

• India
29 Aug 08
Hi. I normally go to a barber in about 2 to 3 months, but this time around I have just let them grow a bit more than what I normally do. Usually I go for a simple cut having a pre-specified way of how to comb my hair.

• Malaysia
1 Sep 08
definitely at a salon. i get my haircut once in 6 months ahaha! mostly it's because i wanna keep my hair long i guess.


• India
29 Aug 08
I am probably one of the weird ones here. I have only 4 haircuts in the past 5 years and twice I have shaved of my hair completely.:) That makes it 2 times only for minor trims.