All Chica's babies gone..miss them soo much...parting away any one had this?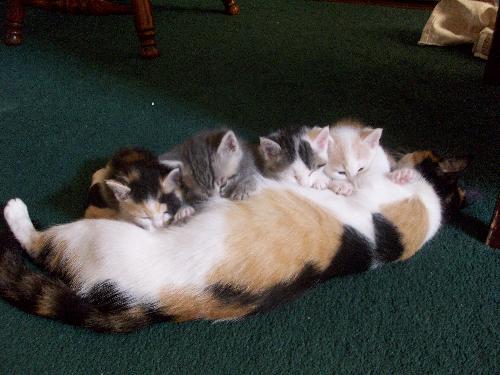 United States
August 29, 2008 10:59pm CST
Those kittens are in good homes, thankfully..don't miss the kitty odor and worst they where not trained in kitty litter sand..my lady and I cleaned out of our rug many kitty dung..the smell yuck...but other wise miss the mischievous activities they embarked..
1 response

• United States
31 Aug 08
Love the family photo. I'm glad they have good homes. Why didn't you train them to go in litter? Now the new owners have to litter train them. They really aren't that hard to train.