Ebay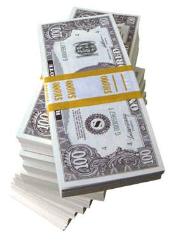 November 5, 2006 12:58pm CST
I love ebay, all my life i have used it, its just so great!!! Evrything is so much cheaper than if you went to a shop... + You can get everything and anything you need or want... why do people hate ebay so much? as i say i love it? Do you Love or Hate ebay? Why............
2 responses

• Israel
5 Nov 06
ebay, ha?... is it safe? i've been thinking of joining it... and by the way, did they ask for your credit numbet?...

• United States
5 Nov 06

I've been addicted to ebay so I have to keep myself away from that site! :( My mom is really bad. She's probably bought over 1000 things from them... Sometimes I don't trust ebay and some of its members... I hate getting scammed.