How many pairs of shoes do you think a 14 year old girl needs?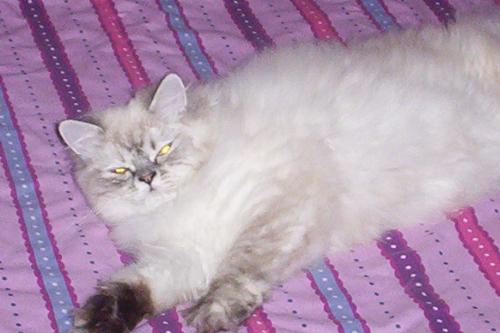 United States
7 responses

• Dominican Republic
9 Sep 08
One pair of sneackers, casual shoes, elegant for important ocasions ones, a couple of ballerinas (black and white) and maybe a couple of "what are these for?" jajaja I'm 15 and I love shoes too, specially black ones, but I try to buy only the ones I'm really gonna wear and the comfort factor is really important too

• India
2 Sep 08
Yeh, I good question. I think a girl at the age of 14 should have 7-8 pairs of shoes. This limit is sufficient as there is no end to the desires. But we are to decide judiciously regarding the needs and requirements of our children. We are to look at our pocket also and should not spend excessive on such things.

• United States
2 Sep 08
cute cat... it depends where u live. 10 should be sufficient because she is still growing. so she doesnt need too much until her feet stops growing. i would buy one of different styles: sandals, flip flops, sneakers, boots, high heel pumps, high heel open toe, high heel strappy, winter boots, house slippers, clogs, stylish trendy shoes.

• United States
2 Sep 08
I am probally not the person that you want to ask this question to since I have an obsession with shoes...lol The key word here is NEED. Of course she only NEEDS one pair. But what girl that is half way fashion conscious wants ONE pair of shoes...lol...thats obsurd. Let me just say that my SON who is 9, has at least 30 pair of shoes. P.S. I have over 300 pairs....lmao

• United States
2 Sep 08
I was the same way and I still am. I think its very important for her to look fashionable and decent. I think you should buy her lots of shoes, but show her wise ways to buy them. Buy only cheap shoes. If she wants shoes that cost alot of money, make her work for them

• Philippines
2 Sep 08
I've never been the type to collect shoes for practical reasons but kids these days love shoes so I know some of them have as much as 14 pairs. Technically, a kid should have 1 (or 2) formal shoes, , school shoes, sneakers, rubber shoes, flat shoes, sandals. the rest are just repeats of the others. Let her be, she's just enjoying her teen years and like you mentioned, you did too when you were her age so I guess that's just normal mommy!


• United States
2 Sep 08
I think I would buy my daughter a good pair of tennis shoes, a pair of casual shoes, a dressy pair for church and maybe a pair of sandals and she could buy the rest with allowance or money she gets for birthday, etc. From what I see, teenagers have a dozen pair of flip flops but they are usually so affordable.