Which bingo do you like?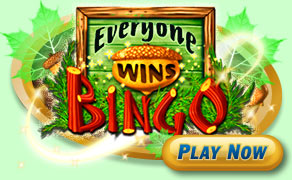 United States
4 responses

• United States
2 Sep 08
I like everyone wins bingo the best. the trick with fortune bingo is to play it when it is up as a badge. then play either early wednesday or any morning later in the week when most people have already gotten their badges. They add all the extra rooms early on badge day but not everyone goes to bingo. So if you are lucky you can get a room to yourself or with very little people in it.

• United States
25 Nov 08
I really like the everyone wins bingo where the room works together to try to get as many bingos as possible I like the wilds you can get to make even more bingos. I like to play the faster rooms and have 5 cards it gets boring if the caller is slow.

• United States
27 Oct 08
I like to play the luau and everyone wins bingo also. I say that the everone wins bingo is my favorite because everybody wins. Its not as hard. Happy Mylotting!!!!

• United States
27 Oct 08
I kind of like Fortune Bingo..but I mute the sound so I cannot hear Dottie's voice. But now that I have figured out the concept of Bingo Luau, I am rather liking that one a bit better than Dottie. I have played Everybody Wins a few times, but have not yet decided if I like t or not. I guess I will have to get back to you on that one.