Figurines..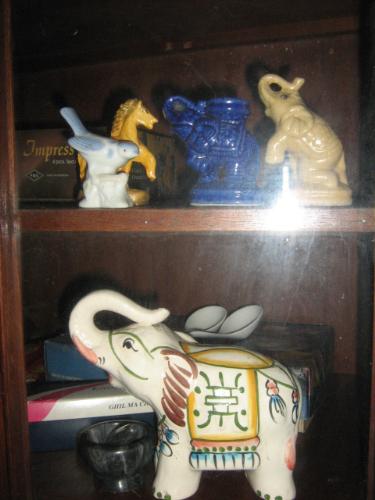 Philippines
September 1, 2008 9:51pm CST
Good day... Do you have figurines at home? If you do? did you bought it or was it given to you? At what part of the house do you keep it displayed? What are they and what do they symbolizes?I have mine in our cabinet at our dinning room. They were collection from other asian countries like taipei and thailand. They were mostly animal and divine figurines. How about you?
1 response

• United States
2 Sep 08
my mother has my nanas wooden hutch from when she passed away. she was 101 years old when she passed, and the hutch was her grandmothers. you do the math. anyways. my mother collects this things called dreamsicles. and theyre all in that hutch. dreamsciles are these white angels doing silly things. they have chubby little faces. and they usually have little halos made to look like holiday wreaths. i cringe everytime i go to buy her one for birthdays and holidays. at close to 80 dollars a pop for the small ones. She has close to 30 of them, and the ones she doesnt have are bigger. and wicked expensive.