Do you like Street Art?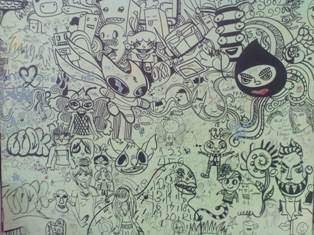 Philippines
September 2, 2008 4:28am CST
Last Saturday I was walking outside the mall when something on the wall caught my attention. It was an artwork drawn in one portion of the wall and I thought it was made by a kid or perhaps a group of kids. (I posted a picture of it below.) It was kind of cool and I appreciate the art that was "pasted" in the wall. My friend, on the other hand, didn't like it. According to her it made the wall looked dirty. I said it is an art and it is supposed to look like that. I like art and everything with art. But my friend did not. How about you guys, do you appreciate a work of art? Which type of art do you like most (i.e., paintings, grafitti, sculpture, etc.)?
1 response