TOP 3 signs that you are in love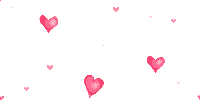 Philippines
September 3, 2008 10:29am CST
Everyone has their own unique signs when they are in love. Mine would be: 1. My voice changes when I'm talking to the person I am in love with. 2. I always have that silly smile on my face that my friends really notice. 3. I always talk about that particular person all the time. It's your turn. What are the signs when you are in love?
5 responses


• Philippines
4 Sep 08
Know what, just by reading this signs it feels like I'm going back to my teeneage years... hihihi... It's nice to be feeling this kind of weirdness, don't you think? lol You feel silly but it's a great feeling.

• Philippines
4 Sep 08
Sometimes it does. You'll never know how love affects you unless you have truly experienced it yourself. Try to fall in love. You'll see what we mean.

• Philippines
4 Sep 08
u always think about that person talk about that person and think about him hehe over and over again

• Philippines
4 Sep 08
It does make sense. Think of the person, talk about the person over and over again. Oh yeah! I so agree. I wish I could feel this way again. I wish I'd fall in love again and I'm hoping it's soon.


• Philippines
4 Sep 08
So meaning you'll be thinking of him only once a day but continuously. hihihi... Just like me, when I am in love, He's always part of the discussion. I can't help but to inject a story about him in every conversation I have. And the feeling that you don't want the day to stop and just be with the guy always. Oh! I miss that feeling. I wish I'd find my true love soon. Enjoy brisk123. Thanks for dropping by.

• India
29 Aug 10
Love is a great feeling which has to be expressed. If you find it true, never fail to convey, thats a tribute to the love in real.

• Philippines
12 Sep 08
WHen i fell in love with my husband (then boyfriend) these are the signs i noticed about me: 1. only two schedules/iteniraries everyday: work and him 2. i loose weight (would rather talk to him or about him, than eat or do something else) 3. my face looked glowing (i honestly cannot explain why)