My pet Dog was poisoned.......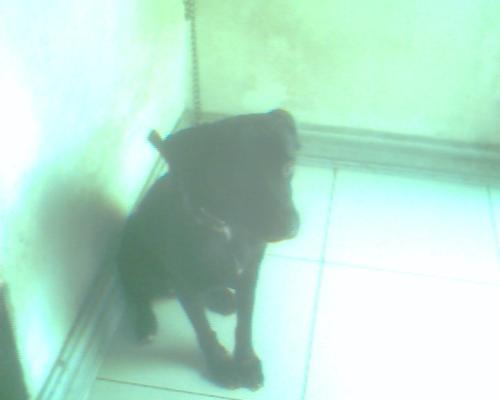 Philippines
September 4, 2008 1:06am CST
i have my pet dog last year,We love our dog,it brings joy to my family.I felt bad when one morning we saw our dog dead.It was poisoned by somebody in my neighborhood.I miss my dog



6 responses

• United States
4 Sep 08
Wow, that just isn't right. If I have a problem with a neighbor's dog I take it up with the neighbor, not the dog. Are you sure he didn't just pick up some poison somebody put out around their own home in order to take care of some other pest like rats/mice/moles/ants? I just had to take care of a couple of anthills in my yard and put out kernel bait for them to carry to their nest and hopefully the queen will eat it and die. But the package said to keep pets away from that as they may get poisoned. Just a thought. I mean I have heard of cases like that, but here they are prosecuted, if found.

• Philippines
4 Sep 08
Why would they poison your dog?

Well, that's too bad. I have a fluffy terrier dog and he's nine years old now, too old for a dog, but he's still active and loves to play specially with our nieces and nephews who visit us every Saturdays and Sundays. Next week, we will be having another baby dog. Our dog is our guard and companion and never left us. I love our dog.


• Philippines
4 Sep 08
How could your neighbor do that! Don't you think he is not an addict? What is his motive for doing that? What actions did you do against him? A dog is almost a part of a family and I understand if you really miss your dog. No other one could watch your house as diligently as your dog can. Your neighbor must be out of his mind and if I were in your place I will also poison him in return.

• India
4 Sep 08
That is so sick!!! Poisoning an innocent pet dog. Some people don't have any damn clue about what they do. So sorry to hear that your dog expired.

I know how dear a pet is to the family. It like becomes a part or rather like a family member. Please accept my deepest sympathies my friend. I hope you find the killer of your dog soon and justice be done. Please take care.


• Abuja, Nigeria
4 Sep 08

I am sorry for that, most people are wicked. somebody that poison dog can as well poison human beings. my pet dogs also eats anyhow, she goes all over the places eating, i pray that she would not be poisoned. How could someone do such a bad thing and terminate life which he/she cannot give. it is awful. accept my sympathy.


• United States
4 Sep 08
That is so cruel. Some people have no morals. If someone would poison our dogs, I think my fiance would do something drastic. We love our dogs like children, and if something like that happened to one of them, I would feel sorry for the poor soul that did it. My fiance would not have any mercy on them what so ever. I'm sorry to hear about your dog.