Love letter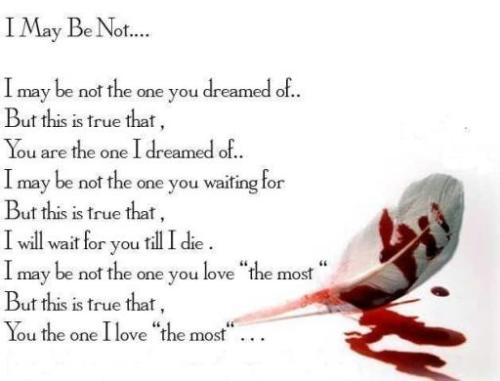 India
5 responses

• United States
9 Sep 08
It is difficult to write a love letter because feelings are bigger than words. It is rare that I find the words to express my emotions effectively. I have written letters to my husband, but I am never satisfied that I have accurately conveyed my emotions with words.

• India
9 Sep 08
Same case with me i m not getting correct words to express

• United States
9 Sep 08
Listen to your heart, while writing the letter, listen to soft music, get inspiration online, but the key is to listen to what your heart says. Even if you think it is too gushy, mushy, or too pathetic chances are your bf / gf / what not will love it! Good Luck on writing your letter! I send my fiance little love notes all the time, or just tell him face to face that he is the world to me! Good Luck on writing your letter, don't hesitate, and bear your soul!

• South Korea
9 Sep 08
I think alot of males especially have that frof not acutally being able to convey their feelings in most ways,. Shakespear was rather romantic, i think with love letters you need to be expressive, confident and believe that your words are touchy , becuase you are touched yourself. I also struggle, and I am trying to create a love powerpoint, just for a friend, but my meaning has to be deep for her...i truly like her. somehow she expresses herself way better through art

• Philippines
9 Sep 08

since I've met my boyfriend, he always wrote a love letter for...ANd i also wrote a love letter to him, every month as a monthsary gift.... I always started my love letter by saying "i love you"...But after he had a work until now, he's giving me a love letter less frequent.Instead he always text me about how much he love me... Happy mylotters...

• United States
9 Sep 08
I do write love letters to my boyfriend from time to time. He loves it. I just tell him how important that he is to me and how much I love him and appreciate him. Everyone needs to know how important they are and that they are appreciated even with the small things that they do you know. I'm not going to post the letter here because it is something personal between him and I.