My betta just died

United States
November 5, 2006 11:19pm CST
Farewell Mr. Betta. He lived for three years, coexisting peacefully with his tank mates (mostly neon tetras). I commemorate your short existence by posting about you. You lived longer than this post will.
2 responses

• Malaysia
23 Nov 12
i just started to keep betta fish as my pet. Now i have total 5 betta fishes with me, 3 are male and 2 are female. I don't know what their age now but i hope i can keep them with me as long as i can. Few weeks ago i bought a betta female fish which is in white colour. But unluckily she passed away 3 days later after i bought it. Feel sad too actually. Anyway, i hope that the rest of the betta fishes can stay with me as long as possible.

• Malaysia
23 Nov 12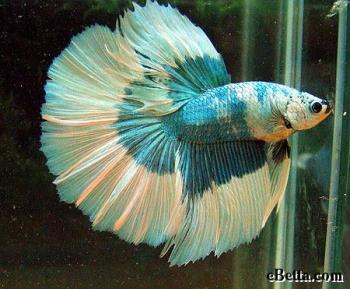 I am not sure where can you find so much time to take care of your pet fish. I myself can never get enough time for myself to do my own things, let alone spending time taking care of pets. But I think if you really like to keep pets, and you really enjoy what you do, then it is different as that is what you like to do, instead of what you need to do.