How long was your longest relationship?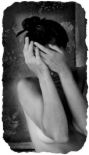 Philippines
November 5, 2006 11:52pm CST
How long was it and why did it end (u may or may not answer the WHY part) This is not meant to pry on your personal lives. The reason of me asking this is that I just want to know how long is the usual duration of relationships nowadays. Since we don't know each other personally so no need to be shy.
5 responses



• India
6 Nov 06
i had one which is of two years and i dont know why and how it ended tooo..i cant stilll digest.now just single trying to minglw with peace.


• Denmark
6 Nov 06
my longest is the one that i am still in now,we will make 4 years in january...i don't know yet if he is the one but my heart seems to think so,and who am i to argue witht the heart?:P