Should ties be banned in school?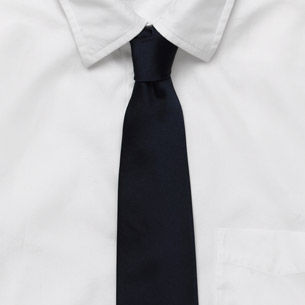 Malta
September 13, 2008 6:30pm CST
At my school I witnessed a case where a student almost got suffocated because his tie was pulled by another student during the break. If it was not for a quick reaction from a teacher who cut the tie using a scissor the story might have had a tragic ending. I wrote to the local authorities about introducing clip on instead of tie. My suggestion was rejected claiming that I am going too far and that students should learn how to wear ties. In your opinion should ties be banned in schools or not?
1 response

• Australia
13 Sep 08
Well to be honest I have never seen the sense of ties, I think a nice open neck shirt looks nice, I am a female and I had to wear a tie with my high school uniform, I thought they were ugly and unfortable, mens shirts could be designed in such away that they look nice without a tie...

• Malta
16 Sep 08
I have never seen this sense of it either. I am convinced that a school uniform without it still can be smart besides the health and safety issues.