Is Saddam Hussein's Death Sentence Justifiable?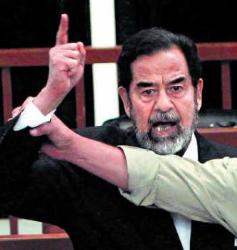 India
November 6, 2006 2:03am CST
The Americans, who had occupied Iraq in March 2003, refused to set up an international tribunal to try Mr. Hussein. The United States preferred an Iraqi court, whose impartiality was questionable. Sunni political leader Salih-Al Mutlaq told Al Arabiya television station that the Iraqi Government would now be responsible for the "deaths of hundreds, thousands or even hundreds of thousands." However, Iraqi Prime Minister Nouri Maliki, whose Al Dawa party had claimed responsibility for the 1982 assassination attempt, hailed the conviction. Celebrations were reported from the Shia strongholds of Sadr city near Baghdad, Dujail and Najaf. Militant group Hamas has expressed support for Mr. Hussein. While sections of Egyptian intelligentsia questioned the fairness of the trial, the verdict was welcomed in Iran and Kuwait.
No responses