Why is my money not transferred?

India
November 6, 2006 2:17am CST
Actually i have earned the minimum amount but why is it not being transffered to my account... Please help me....
10 responses




• India
6 Nov 06
Yup i know that... currently i m having $11.21 and i have done my minimum tranfer as $10

• India
6 Nov 06
you need to have an minimum of 10$ to get transferred. You can change this option in your preferences

• India
6 Nov 06
i had it at $10 from the beginning... so i m really confused...

• United States
6 Nov 06
I don't think it gets transferred right away. I know other sites operate that they'll pay you by the 15th for previous months earnings. And sometimes if you hit your payout after the 1st, then you won't get paid until the following two weeks if they pay every 2 weeks. It really depends though.

• India
6 Nov 06
alright.. thanks a lot for your help...



• India
6 Nov 06
My earnings till oct 31st was $5.41... i have not applied for premier account as of yet..... yes i have given the paypal details... please if you can help me....just reply back

• India
6 Nov 06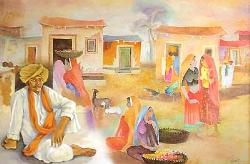 i dont know actually what happened but i think it would be a my lot problem it would be beter if you contact my lot only........i would prefer to contact them only.......