Felt Betrayed and new old love


Philippines
September 17, 2008 6:54am CST
I used to have this boyfriend couple of days ago. he loved me like the way i wanted too. we have dreams together and plans. not until his parents found out on friendster and he immediately broke up with me. and he even told me to erase our pictures in my account. well, it was heart breaking. i felt betrayed my boyfriend. luckily, i have some one else in my life.even though he was not my bf then he acts like one and ive loved him. he erased by x bf's pic coz he knows my account. and so as my cousin, when my cousin found out about the alteration. she changed it quickly. my bf now could no longer access it. atleast he has my YM.i trusted him, although we dont talk that much. weve known for more than 6 years now. on and off. but after with all of my bf's i was still with him.even if i had a bf i would sleep with him when my bf's not around. for now, were together. i hope there's a good ending to our story. he has plans for abroad. and i fear he may not come back.
2 responses

• Philippines
18 Sep 08
Well it is better to feel love then not having felt love at all. In love you can't ask for a return, life has always teach us to new beginning and sometimes with no end. As long as you tried,even you win or you loose,time will just tell. Nothing stays permanent it's just your self. You make your own life. Pains makes us strong. It's flying high spreading your wings,what counts alot is you tried. Have a nice day!God bless!

• Philippines
17 Sep 08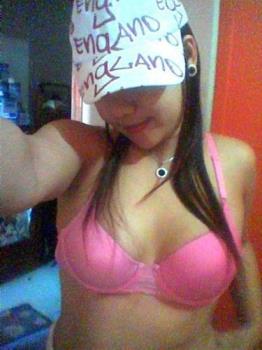 that's pretty depressing but at least you're happy now. about your bf going abroad. i think that's a bad idea in terms of maintaning your relationship. i had 2 long distance relationship and both ended up so tragic. the usual excuse would be it's lonely there and he/she needs a companion. but i'm hoping that your foundation is strong enough to hurdle long distance relationship because really, it's not easy.