Yesterday was Pit Bulls are nice dog day on TV

Canada
September 18, 2008 5:46pm CST
Yesterday I was watching part of the Fox News show where they did a pit bull segment. There was this man an expert on dogs that said because of the configuration of the pit bull's jaws, they were dangerous, and that they could turn on you if they considered that person a threat. So here was this woman who was for the protection of pit bulls who kept interrupting and said that cockerspaniels bit as well, but I never knew a cocker spaniel or a doberman pinchser who clamped on someone's arm and would not let go. And she was holding her pit bull practically on her lap and petting it all the time. There was this Bones show and the pit bulls were chained, and that was all right, But here is this woman on the Fox show, and she was holding the pit bull as if she had to reassure the dog that she was its mistress. And on that Bones show, the guy that they had borrowed and was a pit bone trailer had to make sure that he was the boss, but there were dogs in cages for the show and the dogs loose were all chained. In fact getting back to that woman and her pit bull, it reminded me of those sword and sandal movies where the King or Queen of the barbaric nation has a pet cheetah and it is always held on a tight tether. There is a doberman pincher across our street and he is on a long leash, we have a man in the next street over who had a German Shepherd and it was on a leash, but the only dogs we saw being cuddled were toy dogs and that is because they were afraid that the big dogs would eat them. Now obviously no one is going to eat a Pit Bull. So why if the dog is so friendly why is the dog that his lady who thinks pit bulls can do no home, being held tight enough so it could not get loose? Why was not the dog on a leash besides her on the floor? I guess she did not believe her own philosophy.
6 responses

• United States
18 Sep 08
There was a pit bull b*tch that wandered lose in my neighborhood for a couple of months. She was afraid of everyone - she never even moved against my outside cat, she would not come close to people and seemed like a nice dog. I wouldn't have a pit bull, but I can't say that all pit bulls are bad/dangerous dogs by nature - they have been trained to be dangerous, but the ones that aren't are not bad by nature.


• United States
19 Sep 08
Pit bulls aren't the only dog that have that kind of jaw, they are just the best known and yes, they were breed to attack bulls (and bears.) They aren't trained to be nice, they are trained to be vicious dogs by the dog fighters. And those dogs that are pit bulls that aren't acceptable in the "pit" are used as fodder for the training those that are. I met a lady with a pit bull rescue that said that she, and her group, have taken in hundreds of pits, before they have been trained to fight - some of these are even puppies rescued from the fighting dogs - and all of them are sweet dogs. Let us NOT forget the other dogs that have had bad reps over the years - dobbies, chows most noteably. And for much better reason - because there is nearly 2 different breeding lines in those dogs, one is vicious and the other is pets. They haven't done that in the pit bulls, you can't traced back their linage and see - oh - this dog is from that vicious linage, maybe we shouldn't get him for a house pet.

• Canada
19 Sep 08
I prefer spaniels, mixed breeds, and shitzu-poodles myself. If you want pit bulls not to be dangerous, you have to bred the danger out of them, like get a vicious pit bull and breed him with a nice pit bull, and then breed the puppies when they get older with nicer pit bulls. I suppose that is how they got the meanness out of the other dogs when they were no longer needed for war. Besides I do not want to be forced to get a pit bull, and it seems like you are forcing me to own one to show a point.

• United States
19 Sep 08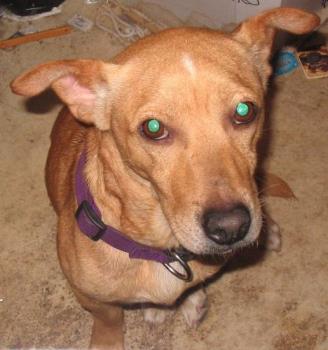 You are talking to someone that thinks any dog over 25 pounds is too big - tho any dog UNDER 10 isn't a dog - its a yapping rat. I said that the pits don't have that good dog/bad dog breeding that chows and dobbies have. That they are TRAINED to be dog killers. I don't say that there aren't pits that are dog - and even people killers, because they haven't lost their instict to pack, chase and kill what they may think is prey - we had a woman on her riding lawnmower that was attacked and killed by a pack of dogs (7 to be precise) and 5 were pit mixes - but all the dogs were in there attacking her. Pits, like any dog, can be trained to not do these things, but they, like most larger terriers, can be a bit hard headed about training. I, myself, wouldn't have a dog except that I felt sorry for my little brown dog (yes, he's around 25 pounds.)



• Canada
19 Sep 08
We had a bossy shitzu poodle so I know what you mean. Only there are some dogs that can do more damage when they bite you and that is the problem. You have to be very careful. Other dogs will chase the bad guys away,but it could be that there are dogs that go after the bad guys to attack them and when an owner has one of those dogs, he has to train them more careful than other dogs.

• United States
20 Sep 08
yup I understand THAT! what makes me mad is the ones that train the pits to fight very illeage but they do. and this has gave the pit a bad name for those are the ones that usually attacks now ya can train them to be very good dogs as I have seen both and they are very loveable!

• India
19 Sep 08
hiiiii, i have a alsasian but that die. then i planned to buy a new dog, which is the best type of dogs, i like bulldog very much, how was the bulldog are you have dog, if, yes which type, how old, if no, why,

• United States
18 Sep 08
I fully believe that my pit bull would do no harm to someone that means no harm to her family, now I dont recommend trying to break in or anything like that. Unless someone comes over that dont like dogs or are scared she walks freely throughout the house among family and friends that visit. We have a fenced yard and we live in the country so we have no need for a leash. I wish a TV show would come to my house about a segment on Pit's because I think that they would be pleasantly surprised! She is a BIG BABY that LOVES attention!!!!!!!!

• Canada
19 Sep 08
I guess your dog does a good job of intimidation any burglars who stay away. It also could be that the reason your dog is not dangerous is that she came from good stock, and the breeder made sure that only friendly pit bulls were allowed to breed. Trouble is that there are still ones that it is easy for bad owners to turn. I just read the statistics and go by the percentages. And it says most of the attacks are by pit bulls. I am a person who does not go by the minority, if someone has a pit bull that is friendly, then that person is the exception and right now most pit bulls are vicious and chomp down on people. When one can walk a pit bull on a leash, and people see it as we see a bull dog or any other strong dog and not be afraid, and when pit bull attacks be a rarity, then it will mean that the viciousness has been bred out.

• Canada
18 Sep 08
No problem with pitbulls at all, it's their owners that are the problem. dogs aren't born evil, they are trained to be that way. If a pitbull was raised in a loving and affectionate home from BIRTH, it would grow up to be the kindest gentlist dog in the world.

• Canada
19 Sep 08
The trouble is that the pit bulls look mean. And I do not want to take a chance in assuming a dog is nice. I would not even approach a German Shepherd to pet him, because I have been told they are a one person dog and are extremely protective. I would not even approach a bull dog either. They look like they could snap my arm off. And unless an owner tells me, that he will not hurt a fly or a person, then I will stay away from pit bulls.

• United States
25 Sep 08
Well i have heard so much about the pitbulls,and i am against cruelity to animals & the ones that created these dogs are the blame...personally i do not want any type of dog that has the strength of a pit bull..My daughter does not own one but she swaers that they are good by nature,but if in a threatened situation,or if they are scared they have the ability to totally over come a human....I have a very small dog & if she should get out of hand i can handle her,she cannot handle me..

I do not think any dog should be tied,to me that seems cruel.If a person does not have a fenced yard and cannot let the dog run loose in their own yard,as to not be able to get out then they should not have a outside dog...I have a yard but it is not fenced so my little dog is a house dog,he is leased in public and in my own yard he is let go to roam with me watching her ,when she does her job we go back inside..Pitbulls are also protective of their masters & its cute with a little dog but its not cute with a dog that has the ability to kill or mame...There is so many pro's & con's when it comes to pitbulls., they can be good or bad but they are not to be totally trusted in bad situations.....