Want to become a politician ?

India
November 6, 2006 5:39am CST
Yes, films and crime. These are the two most important routes to politics. If you are serious about a career in public life, you have no choice but to opt for one of them. Otherwise, stay at home and forget the idea of sharing in the building of modern India.
2 responses

• United States
6 Nov 06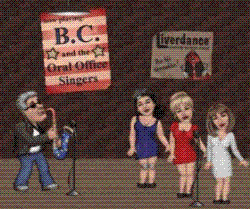 hmm you are being totally prejudiced and kinda illinformed ....Prolly in your contry a lot of people in films n crime are politicians.....Btu if only people working int he film industry were politicians .then the politicians in genral would be better looking ....dont u think so? Abt criminals ....its people that vote for them criminals ....adn if they do it indcates they are worse crimminals .....so the criminals are lesser criminals than the people that vote .......