Things Are On A Roll!! Yippee!!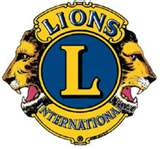 United States
September 20, 2008 1:28am CST
My dad is hard of hearing and a few years ago, he lost his hearing aids and hasn't had them since. My mom got me started in looking for ways to get me a new set and I lost the begining information for it would've helped me to get dad's a set too but, after some internet searching, I found what I was looking for which is the Lion's Club. You see, I live in North Carolina, just over the border from Virginia and my parents live in Virginia just over the line so we both go to different organizations for the same thing. Strange, yes it is but it's how it works. Well I called the Lion's Club and got the information and I set up dad's appointment which is on the 30th to get his hearing checked and then after that, he's to meet with the Doctor who's a part of the Lion's Club to see what their income is which I know is well below the limit so I know he'll be approved for a new pair!! So soon not only will I have new hearing aids but my dad will too!! Have you ever heard of the Lion's Club? It's an organization that helps people in need with different things that different people need to make it in this world but can't afford it. It's a wonderful wonderful group of people who love helping others ALL around the world!!
6 responses

• Australia
20 Sep 08
Yes we have Lions Clubs here in Australia, they are a wonderful organization, I hope your dad gets a new hearing aid it must be awful living in the world of silence, its good that there are good people who run these places...best of luck.

• United States
20 Sep 08
That's great that you have it there too!! Awesome!! My dad isn't as bad as I am but yes, he does have a hearing problem. It's especially hard on him trying to hear my soft speaking mother and is one of the reasons why the argue so much. She seems to think it's selective hearing but I disagree because he does ask her what she said and if it were selective then he would'nt have asked her to repeat it. ARG!! I know she means well but she's hard headed just as he's hard headed too. lol Anyway, I'm considered legally deaf and yes, it's hell not being able to hear like I once did. I've always had a hearing problem and when I was a child, the doctor told my mom that I'd be deaf some day. Well that day is fast approaching because now I can hardly hear at all anymore and it sucks big time.

• Australia
20 Sep 08
oh that is so sad, I would not be able to cope I don't think I know when my ears get blocked sometimes it is unbearable...I wish you well

• United States
21 Sep 08
I won't get all mushy or anything but I'll be to the point and honest. It is unbearable and scary as hell but I keep my feelings inside. Nobody knows about my fear, just me for I haven't told anybody. Hubby can walk right up to me and I'll never hear a sound and I'll look his way for some reason and BAM! He's right in front of me. He has no idea how it just stops my heart from fear. He now makes noise of some sort to get my attention to let me know he's entering. I guess he's seen the fear in my face one too many times.

• United States
20 Sep 08
Good for you!! I am so happy for you. It has been a long time coming. I hope things keep looking up for you.

• United States
20 Sep 08
That's great news, I have heard of the Lion's Club but never really thought about it. I am truly happy for you and your father. I have never gotten any help at all from any organization nor the government. It's good to see that there is help out there. I like a positive and happy ending. Congratulations.

• United States
21 Sep 08
At least you know what they are about so if you were to ever get into some kind of trouble, you'll know of one place that may be able to help you.

• United States
20 Sep 08
I have heard of the Lions Club, but didn't know much about it..That is wonderful what they do and that they can help you..


• United States
21 Sep 08
To be honest, I'm not sure what all they do but I do know that they help a lot of people. I've heard them help someone with glasses too but I'm sure they do a lot more things, just I don't know what all they do.


• United States
21 Sep 08

Domino!! Dynomite!! Cool!! Hello momma!! Awesome!!

LMBO!!

• United States
20 Sep 08
We have Lions, Kiwanis and Rotary. All three are terrific community organizations. They help lots of people with lots of things. I am glad that you have found a way to get some help for your dad. It does occur to me that part of the reason he has been so cross, besides being afraid for you mom, is that he cannot hear well. I know when I am blocked up or anything I get very cross because I cannot hear.

• United States
21 Sep 08
You hit the nail on the head, didn't you?! I'm legally deaf and it's so frustrating trying to hear everything especially with mom's voice because it's so soft and quiet.... really hard to hear her. I'm much worse than my dad's but still, it's pretty frightening and frusterating as hell.