Is Massage Part of Your Monthly Ritual?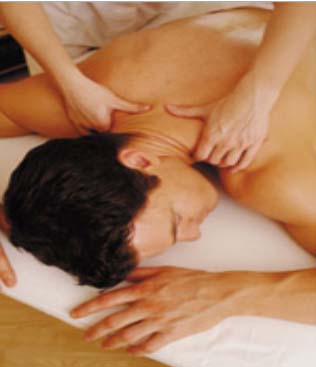 Philippines
September 20, 2008 11:53pm CST
As we partake in our busy lives we get tired, stressed out and sometimes our body looks for a certain touch that will relieve our senses. Relaxation, meditation, massage are form of outlets or activities that helps our body to relax. So with your busy life or not so busy at all. Do you make it a point to pay for a massage or visit the spa on a monthly basis? How many times a month do you do this certain kind or ritual?Me, I believe in pampering ourselves every once in awhile. Kinda like rewarding our tired body with a good sensual massage. Our body is the one who helps our mind in achieving our daily agendas in life. I do make it a point that I have spare budget for a spa or simply a home service masseuse every month, the most is twice a month depending on my budget. Sometimes we recieved coupons or gift certificates to some posh spa places here around the metro. Not bad huh. As a matter of fact, this habit just started when I got into my 30's. My body sensed that it needs some kind of attention every once in awhile to relieve me from stress and to hit make my blood flow accordingly to calm my senses.
3 responses

• United States
21 Sep 08
i wish.. it would really help my pain but i cant afford it unless i go to where the college students practice on you and i still couldnt afford that often.. not to mention i dont know if they will understand when i say DONT TOUCH THIS AREA!! one wrong move with my neck and it will hurt and not be able to move for a week.. so i dont like people touching me.. i did get a massage from a friend that went through the school but she knew all my issues so she knew what to avoid.. i went to a spa and the lady kept dislocating my shoulders.. i about beat her!! lol

• Philippines
22 Sep 08
Wow your neck might be really sensitive. Thanks and happy posting.

• United States
22 Sep 08
A good massage therapist will listen to your needs and concerns. If they touch you where you don't want to be touched, I would never return to that particular therapist. I used to be a massage therapist and I took every request very seriously. A good massage can be a wonderful experience, so please don't give up on them :-)

• United States
25 Sep 08
well its more about affording it but even if i were to only go to the college the students i think only last there 1-2 weeks as far as you requesting them so i would have different ones all the time.. i know my friend was awesome but i heard the person next to me and she was awful..