The festival of China

China
September 21, 2008 11:27pm CST
I china,many festivals happend every year. The Lantern Festival falls on the fifteenth day of the first lunar month. the special food for the Lantern festival is the sweet dumpling.The dragon boat festival falls on the fifth day of the fifth month of the lunar year. There is a special food is sticky rice in fresh bamboo leaves .can you tell us the festivals of your country every year?
2 responses

• China
22 Sep 08
In september or October,the Mid-Autuma Festival falls on .In this moment the Chinese people all over the world eat moon cakes and watch moon in the evenings. it is said that the moon is the biggest and brightest inthis day .It is a better festival escept the spring festival.

• Philippines
22 Sep 08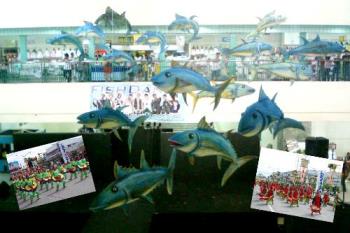 Hello there wangkai. I'd love to watch the events of your festivals, but I'm here in the Philippines. Maybe, someday I could go there and watch

. Here in our country, we also have our festivals, a lot of them actually: Dinagyang, Sinulog, Mascara, Panagbenga, Ati-atihan, Kalilangan, Tuna Festival and a lot more! I live here in Gensan and we have this Kalilangan and Tuna Festival. General Santos City marks its foundation anniversary on February 27 with various activities. The anniversary celebration commemorates the landing of the city's founder, General Paulino Santos, along with the first settlers from Luzon, at the shores of Sarangani Bay. General Santos City celebrates its Tuna Festival in commemoration of the City's Charterhood Day that is scheduled every last week of August until the first week of September. Have a nice day!