How do you carve your jack o lantern?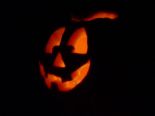 United States
September 22, 2008 2:56pm CST
I was wondering how do you carve your jack o' lantern? Do you buy those kits that comes with patterns and knives or just wing it? I have always thought about buying one and make this awesome looking perfect featured kind of jack o' lantern, but in the end I always just wing it. Of course it's a lovely mess with lopsided smile and uneven eyes, but I guess in the end I kind of like it that way:)
1 response

• United States
22 Sep 08
I have bought the kit but you can take any picture that you want to put on one and just take a pin of some sort and punch out an outline on the pumpkin and start sawing away. Actually I think the winging it looks more authentic. The other looks as though you did just what you did followed a pattern! LOL So I guess it depends on whether your entering a big contest or just decorating. Happy Halloween!