Eating banana: Will make your memory sharp

Philippines
September 23, 2008 5:55am CST
a couple of months ago, i ride a train and I heard a reminder that eating 3 bananas a day can keep your memory sharp.. I usually have a memory gap and it is a very big problem.. I tried eating 3 bananas or more a day and it is a very big help! Try to suggest this on friends with similar problem.. this might help them.. Anyweiz, any food that will help cure sickness? Please feel free to share.. many will be benefited. Lets maximize the benefits of conversation here at mylot! Have a great day!
2 responses

• Japan
24 Sep 08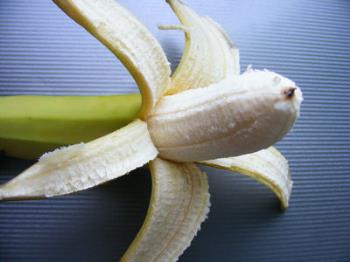 I like banana. It is a good news that it makes the memory sharp. Usually I chew brahmi (a herb which known in India) leaves to get sharper memory. Banana treatment is a new knowledge for me.

•
23 Sep 08
Bananas are a favourite of mine,but whether the help the memory or not then I have no idea,they are high in potassium,so if potassium is good for the brains function then yes lol they would help.I was listening to a gardening programme on the radio and they were talking about banana skins,I have always been led to think that banana skins chopped into pices were a good food /compost to use under your roses,well the experts were a little scathing about this practice,and they seemed to think that the cut up skins were just a waste of time,so it could b e lol that I have been wasting my time for a number of years.