Which one?


Indonesia
4 responses

• United States
6 Nov 06
I prefer to respond to discussions that require a bit of effort. The ones asking for simple one-word responses just are not that challenging to me. However, I will answer those on occasion.

• India
6 Nov 06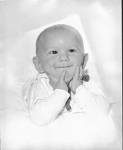 I like discussion with more quality and more lines. anyways, its so good to see all of u enjoy mylot, now u can earn to write what u want do u answer for, fun, time pass or money ?

• United States
6 Nov 06
I respond to questions based on the topics that interest me. I don't mind typing longer responses. I will do shorter ones if the topic interests me.

• United States
6 Nov 06
I pick whatever interests me the most and post as much as I feel nescary depending on what the question or posting is refering to. Like right now I am telling you about my posting habit and it will take probably four to five lines because I am telling you what I need to say.