My Daughter fell asleep on the school bus!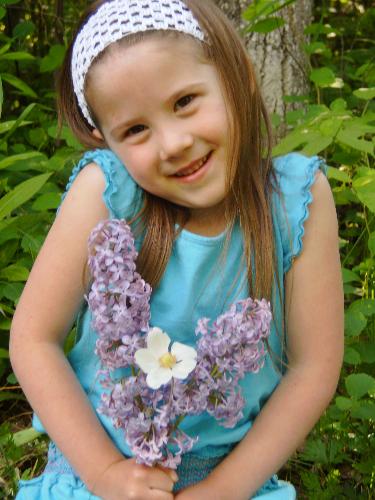 Canada
September 26, 2008 10:09am CST
Yesterday my daughters school went for swimming lessons. I believe it was grades 1-7. She is in a private school and there is only about 65 kids in the school. She is 6 and in grade one. Well they went on the bus to the swimming pool at 1pm and were done at the pool at 2pm and got taken back to school. Later at 3:20 I went to pick her up from her bus stop and was told she wasn't on the bus. I was like what? Where is my kid! So I phoned the school and the principal took my number and said he'd talk to the teacher and see what he could find out and try to find her. I was not too worried at this point I thought maybe she was at the school or even the pool but I was a bit worried but was trying to keep it together. About 10 minutes later the principal called me back and told me that the bus driver found her asleep on the bus. At first after talking to our daughter my husband and I thought she didn't get off the bus after the field trip and we were mad because why wasn't she accounted for? But then I talked to my best friend who's daughter also goes to school with my daughter. She had picked her daughter up from school and she saw my daughter after school with her daughter and she saw the teacher put my daughter onto the bus. Now I guess at the time there was still some students getting off the bus from the field trip while others were getting on. So she had gotten on and she fell asleep but the bus driver didn't even know she was on the bus that day. I understand kids were going on and off and it may have been confusing but shouldn't he know who is on the bus for sure? I am also friends with the bus driver and don't want him to get in trouble but I think there should have been a double check of who was on the bus or something. My husband wants me to phone the school today and talk to the principal about what happened and find out why it happened and what can be done to prevent this in the future. What do you think? What would you do? Oh I ended up getting my daughter from the bus garage. She was all smiles, had a lot of fun, thought everything was all an adventure and was happy she had gotten a candy from the people who watched her at the bus garage.
3 responses

• United States
26 Sep 08
wow thats scary. i would of been p-off. I am glad your daughter is ok. my daughter bus marks a paper as the kids get on and off. I would deff talk to the principal

• Canada
27 Sep 08
I like that idea about marking a paper as kids get on and get off, thats really good. I did talk to the principal. The bus driver said he had thought Kaitlin was on the bus but when he stopped and she didn't come, he called her and still didn't come and he asked the other kids if she was on the bus and they said no, they didn't know she had fallen asleep. Bus driver thought he must have seen her a different day. I really like that idea about marking the paper though, I'll have to share that with the school.

• United States
26 Sep 08
Your daughter is a cutie! I have a Katelyn too but she is 8 yrs old. I can relate to your situation, because I had to pick up my son at the bus garage once. He fell asleep and the driver didn't realize he was on the bus. When he got back to the garage, he made his final check of the seats and saw my son sleeping there. They called me immediately and I went and picked him up. It is a rule that all the bus drivers make one last walk of their bus to check the seats before it gets parked for the night. Good thing or he would have been missing!! I would call the school and address this. I would also ask the bus driver about checking his bus before he parks it for the night.

•
26 Sep 08
Bless her, she must have been really tired after her day. It must have been a little scary for you when she didn't turn up at the bus stop, and I admit that the driver should have known exactly who was on his bus. But the main thing is that your daughter is alright now :)