How to add smiley in my messages?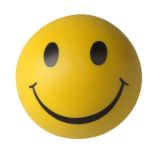 Philippines
2 responses

• United States
30 Sep 08
Hi Warrior, it is at the left under myLot code. You can access the smileys after you get 200 posts done. Before 200 posts you cannot use them. You can also do bold, italics, and underlining in the myLot code as well.


Have a great day and happy myLotting!!!


• Japan
30 Sep 08
Glad you started this discussion. I also wanted to use smileys but I don't know how. From one of the responses I've read, you can use those smileys code when you reach 200 posts. So, warrior_777, congratulations because you are now allowed to use it. For me, I need a lot of posts before I can use them.