Mylot Alert -- for your informations please..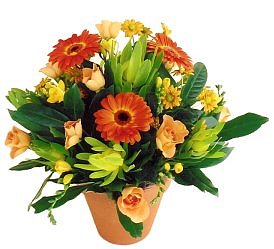 India
October 1, 2008 1:20am CST
I have received the Alert from mylot as follows: "It has come to our attention that a fellow myLot user is trying to abuse the myLot private messaging system in order to gain access to others personal information. We are taking action to stop this as quickly as we can, but in the meantime always ensure you are signing into the real myLot by looking at your browsers address bar. If it is the genuine myLot you will see www.myLot.com/ possibly followed by some referring characters. If you are in doubt as to the validity of the link just type www.mylot.com into your browser and you can be confident that you will be logged into the real myLot. The current link in question is mylot.freehostia.com. This is not a valid myLot link and should not be trusted." If you are not received the said Alert, please have a look and act accordingly.. This is only the informaional discussions.. Have a good day.
3 responses

• India
1 Oct 08
I Also Got This Alert.I Think This Alert Have Been Sent To All The Users.I Got This Alert For 3 Times.I Want To Ask You.How Much Discussions Have You Started.

• India
1 Oct 08
Thanks for your response, i have started so far around 50-60 discussions.. Have a good day.

• Philippines
1 Oct 08
I've received this one too and I know that the hostia site (mylot.hostia.com) is one of those site where you can browse where no one can locate your IP address. This is one of those sites that offers free hosting and we must be very careful with it. Not only they cannot be traced but they also contains lots of viruses. We must be very careful.

• Philippines
1 Oct 08
I got this as well. I think mylot sent it out to everyone. Thanks for sharing though. It's really scary how there can be so many scams here online. Making money is hard as it is and yet so simple and easy. Which is why I think a lot of people try to take advantage of that. We just need to be more careful when doing business transactions online.