women ....so charming yet so unpredictable....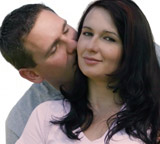 Malaysia
October 2, 2008 9:05am CST
believe or not,women really like weather.in a split seconds,they can change from good mood into bad mood.this makes men especially get headache.because you just cant seems know how to fill their request.sometimes it does give men hard time.men did all they can to fullfill women's desire,yet,even one single particular goes wrong,they got mad,and of course,men got to be blame.so women outside there,why things must get so complicated?even based on my experience,even bad situation happen due to her fault,but they'll try to find mens' fault.why?please tell me.only discussion.:-) peace
1 response

• China
9 Oct 08
Haha, I am LOl while reading your topic. Yes, women are gorgeous but appear unpredictable. You claim women unpredictable because you are yet to know them. Women change for a reason and when they are getting mad, you can do anythign but reasoning with them. Rule no.1. I think situation is opposite here. I have bumped into so many men who were so nice at the begining but the more I get to know them, I fnd behind the surface, they are just some kinda make me uncomfortable and unpredictable. You don't know what's hiding in their minds and well, how about just saying goodbye.

• Malaysia
9 Oct 08
pretty,sexy,irresistible...are word for women.i think you agree with that.from your story,i think both side,men and women maybe are the same...but maybe women are kind of hard to handle because of womens' nature,the biological in them,hormones,that make women easily change mood,easily get angry rather than men.but i dont say men are so that cool,just women more to that