How long can you keep him/her as your friend?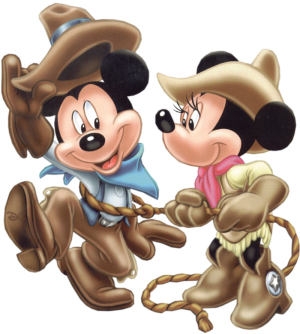 Philippines
October 4, 2008 2:24am CST
I was wondering since i still have not experienced having a best friend in the opposite gender. Mostly, they all end up lovers as what i usually seen in movies. My point is, do they really exist? I mean can two friends in the opposite gender really keep up their friendship no matter what? I absolutely doubt that it will still be pure friendship and no malice on it. I really don't think so but I'm curious if there are really any. What do you guys think?
4 responses

• Philippines
4 Oct 08
I think it could happen for real.

Way back in school, I used to have male best friend. We did not end up as lovers because we're meant to be just friends. He is in another country now.


• Philippines
4 Oct 08
I see. Now it make sense now. And i guess there's really nothing wrong with it if ever you two end up as lovers. You could still continue the friendship right? There are those friends who act like real lovers and there are also those lovers who act like friends.

• Philippines
4 Oct 08
friends are to be kept forever.. if my friends are real i'll always keep him or her forever.. and i'll treasure it for the rest of my life..

• Singapore
4 Oct 08
I am not sure if it would happen for real. Some of my friends told me that it will. I have a best friend which is a guy. I think he used to like me last time. But i didnt like him but only like as a friend. As time passes, we became very close friends and slowly he didnt like me. We are as close like how best friends are.

• Indonesia
4 Oct 08
I had more best friends from opposite gender than those of the same gender. I found it easier to befriended with them. No fuss. The longest time I can keep befriended with them without involving any romance in our friendship was 9 years for now and it was going to be 10 years. Wow! I am amazed myself, a decade of long term friendship without any romance involved is a hard thing to do, for sure. So to answer your doubtfulness, yes, I should say, such friendship is really exist, for it was really pure as a friend, based on good deeds between friends, and stay in the line of friendship. It is true that we hugged, we missed each other, but yes, it is still in the boundary of friendship. I believe that friendship isn't working based on gender but it is working based on the feeling of friendliness.