what do you think movie star ? are you admired them ?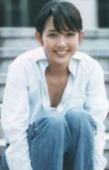 China
October 5, 2008 10:54am CST
I like movies . So sometimes i am very concentrate on them . And i like to read the news about them . but sometimes when i see their movies , i think the they are very good in their movie . But in reality life , from the TV , magazine , and internat that some reporter says these movie star are not very good manner , for example they like drugs , smoking , drinking , and a lot of affairs with other women or men and so on . so what do you think them ? do you like the movie , or you even a fan ?
No responses